Providing essential support to alleviate the effects of hunger and poverty for those in the Dexter, Chelsea, and surrounding communities.
Faith in Action was founded in 1980 by Rev. Jerry Beaumont as an outreach program of St. Barnabas Episcopal Church in Chelsea, Michigan. Housed in our building on the grounds of St. Joseph Mercy Chelsea (formerly Chelsea Community Hospital) since 1989, our central services remain our emergency food pantry, free clothing room, financial help with utilities and lodging, counseling, a free health clinic, and holiday and back to school support.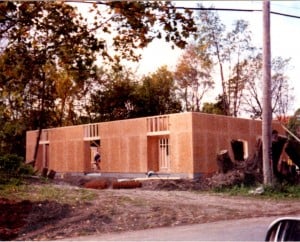 Faith in Action receives funding from Chelsea United Way, Washtenaw United Way, many individuals, and 17 church congregations in Chelsea and Dexter. Food Gatherers is a primary source of our food. Scouting groups of Chelsea have always been actively engaged in supporting our food and other programs. We are proud that nearly 70 volunteers and dozens of community groups provide the core of our service to help neighbors here in Chelsea and Dexter.
Courtney Nicholls
President
Doris Galvin
Vice President
Travis Otto
Secretary
Mark Royce
Treasurer
Jane Boyce
Craig McCalla
Tim Broyles
Karl V. Fink
Kate Hoffman
Doug Marrin
Tim Marsh
Autumn Orta
Luman Strong