We have a new e-newsletter! Subscribe receive news and updates from Faith in Action in your inbox! Our latest update includes:
A note from the Director
Meijer Simply Give campaign: August 23 – October 24
CropWalk: October 4
---
A Note from the Director
Welcome to our new electronic Faith in Action newsletter! We hope you find the updates useful and interesting.
In spite of everything that has shut down and changed since March, Faith in Action has remained poised and ready to handle the unique challenges of this global event. We owe incredible thanks to the Chelsea and Dexter faith leadership and the overall generosity of our communities. We send much gratitude to you for your work to create and support this organization throughout the past 40 years to allow a strong response to the current economic tragedy.
While we have continued to provide our services, we initially locked the front doors, stopped taking household donations, asked our volunteers to stay home from mid-March to July, and only talked on the phone or waved to our clients from the doorway as they picked up groceries outside for many months. We spent a lot of time disinfecting, collecting and sorting grocery donations, searching the internet for masks and gloves, answering phones, stocking pantry shelves, and putting together grocery orders for curbside pickup. There was a period of time when we struggled to find many grocery items, and we had to be strategic while out shopping to be able to purchase quantities of items without getting in trouble with other shoppers or store staff. (Sarah once almost started a stampede for butter as she bought multiple pounds and made nearby shoppers think there was a shortage!)
Our operations continue to adapt to changing restrictions and safety measures. The doors are still locked and we require everyone to call or knock then fill out a questionnaire and take their temperature as they arrive for services or appointments. Masks are 100% required for all who enter, but curbside options are available for anyone unable to wear a mask. We now have one or two volunteers in the building per shift and we have been able to offer clients the choice of curbside food pick up or in-person shopping appointments for groceries. We are again accepting seasonal donations (now summer and fall) as well as scheduling clothing shopping appointments daily. We are thrilled to be able to allow our most fragile and housing insecure clients to do laundry or shower, and right now we are working with families to meet their back-to-school needs. Our social workers continue to help clients problem-solve to make ends meet and we have also created a separate space within our Chelsea building to safely meet with new clients or assist with online benefits or employment navigation.
Our Dexter location remains temporarily closed for several safety reasons. Volunteer staffing remains too limited to run both locations and moreover the narrow space of the Dexter pantry additionally hinders social distancing and fresh air circulation. In the meantime, clients in the Dexter area have been able to come to Chelsea, or we arrange delivery of food pickup is a challenge.
The Hilltop View Apartments on Dan Hoey Rd., in partnership with Avalon Housing, is still on schedule and construction is expected to begin this fall with move-in sometime in late 2021!
Our primary ongoing need is groceries to keep our pantry stocked, and secondarily, we need the help of the community to make sure people know about our available services. We are open to help and take donations at the Chelsea location Monday through Thursday 9am-4pm, and until 7pm on Wednesday with Friday hours being added after Labor Day. Visit www.faithinaction1.org for more details.
Thank you for your help and blessings in the past, and for your continued support and prayers now and in the future.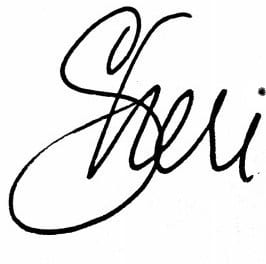 ---
FIA Named as Meijer Simply Give Beneficiary for Fall 2020 Campaign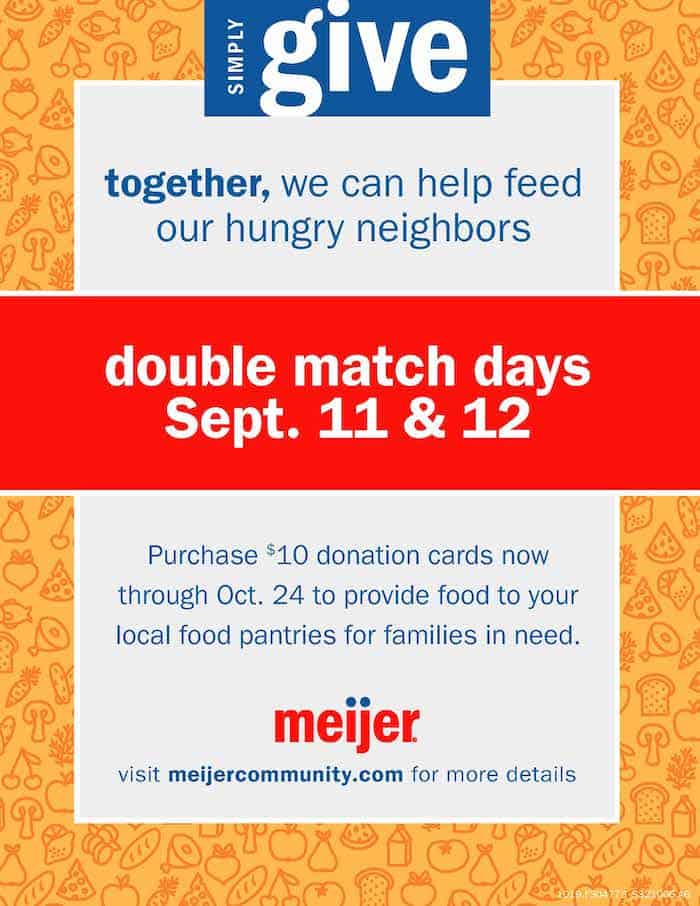 The Meijer Simply Give campaign runs August 23 – October 24. If you shop at the Jackson Rd/Zeeb Meijer, you can easily donate as you checkout. Double-Match days are September 11 and 12 so any donations on those days are double matched by Meijer, with a $20 donation becoming a $60 donation!
Thank you if you can help support Meijer Simply Give because your donation puts groceries directly on our pantry shelves over the coming months. More information is available at meijercommunity.com/simply-give
---
CROP Walk Sunday, October 4!
Neighbors around the nation are stepping up to end hunger in a powerful way through virtual CROP Hunger Walks…and you can join the movement, wherever you are! Every step you take supports the Faith in Action local food bank and helps families around the world who are struggling to make ends meet right now. Register online now to get started! crophungerwalk.org/chelseami